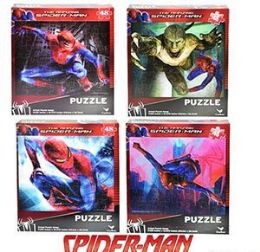 24 Units of The Amazing Spiderman Jigsaw Puzzles - Puzzles
Temporarily Out Of Stock
24 Units of The Amazing Spiderman Jigsaw Puzzles - Puzzles at low wholesale prices. alltimetrading.com offers Puzzles at bulk discounted prices.
THE AMAZING SPIDERMAN JIGSAW PUZZLES. 48 pieces. Puzzle size 9.125 x 6.15 Inches
Piece these fun puzzles together to see amazing pictures of Spiderman characters. Assorted styles. Sorry, no style choice available.
Box Size 8.5 X 7 X1.5 Inches