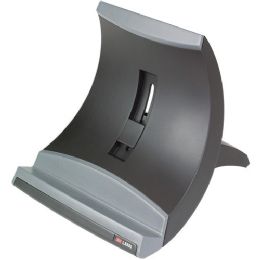 3M LX550 Notebook Stand - Notebooks
3M LX550 Notebook Stand - Notebooks at low wholesale prices. alltimetrading.com offers Notebooks at bulk discounted prices.
8.8" Height x 7.8" Width x 6.4" Depth - Silver, Black
Use Vertical Notebook Riser to position your notebook screen at an ergonomically correct height while taking up less desk space. Notebook Riser has 3" of vertical adjustability. It is compatible with most docking stations. Cable management feature keeps cords organized. Nonskid base keeps the riser in place. Compact design helps free up desk space.
Brand: 3M