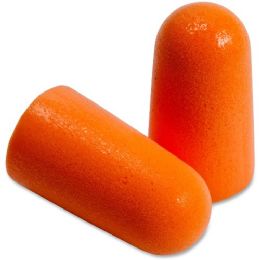 3M Uncorded Foam Earplugs - Earplugs
3M Uncorded Foam Earplugs - Earplugs at low wholesale prices. alltimetrading.com offers Earplugs at bulk discounted prices.
Dirt, Noise Protection - Foam Earplug - Orange
Soft, uncorded earplugs conform to the unique shape of each ear for SOCKSNBULKent hearing protection and comfort. Tapered design fits comfortably in the ear canal and offers a smooth, dirt-resistant surface for hygiene. Earplugs are made of soft, hypoallergenic foam. Noise Reduction Rating (NRR) is 29 decibels. CSA Class AL. Earplugs are test-compatible with 3M E-A-Rfit Validation System.
Brand: 3M