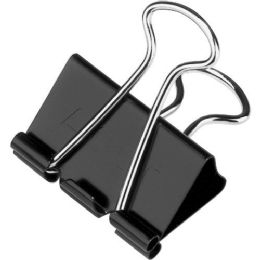 Acco Binder Clip - Binders
Acco Binder Clip - Binders at low wholesale prices. alltimetrading.com offers Binders at bulk discounted prices.
Medium - 1.25" Width - Silver
Binder clips feature an efficient triangular design that offers a powerful grip, yet releases easily. Removable handle folds down to simplify filing and storage or keep one handle up for a convenient hanger. Each binder clip is made of rust-resistant steel.
Brand: Acco