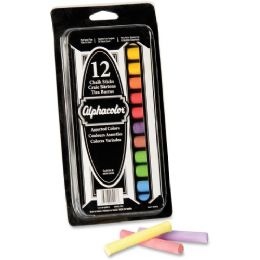 Acco Omega Chalk - Office Supplies
Acco Omega Chalk - Office Supplies at low wholesale prices. alltimetrading.com offers Office Supplies at bulk discounted prices.
0.45 " Chalk Size - White Chalk, Orange Chalk, Yellow Chalk, Blue Chalk, Green Chalk, Red Chalk, Purple Chalk - 12 / Box
Non-toxic, low-dust Omega chalk delivers extra-smooth and easily erasable writing in 8 vibrant colors. Chalk adds emphasis and extra impact on heavy-use chalkboards and paper. Superior-quality, impurity-free chalk is non-toxic, clean and safe for high-use areas.
Brand: Acco