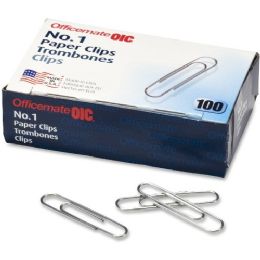 Oic Paper Clip - Paper at low wholesale prices. alltimetrading.com offers Paper at bulk discounted prices.
No. 1 - 100 / Box - Silver
No. 1 size paper clips are made from the highest quality steel for durability and secure fastening. Ideal for home, school or office. Standard paper clips also feature a bright, corrosion-resistant finish for a professional look.
Brand: OIC