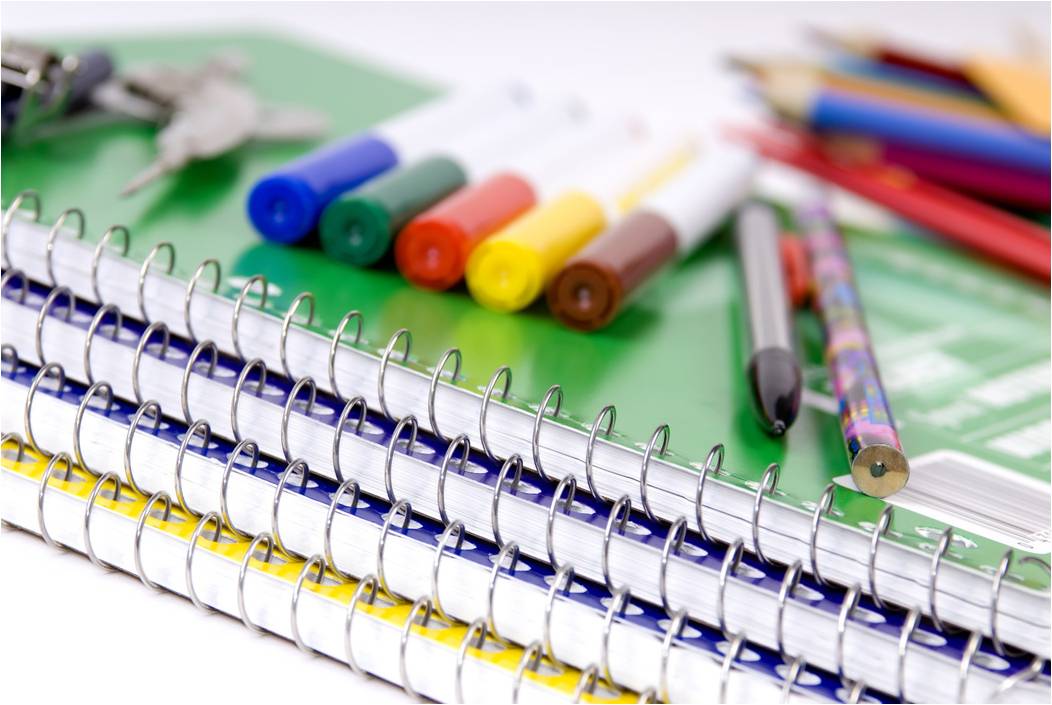 "The first day of school" is a phrase that awakens a sort of primal fear in schoolchildren; will I fit in? Will I be able to make friends? Will the teachers like me? What if my cute school supplies aren't cute enough?! These are the kinds of questions that will be whirling through your child's head at the speed of light. But the horror doesn't end there: that first day carries different but no less terrifying implications for parents, especially those parents on a budget who know exactly how expensive school supplies and stationery can be. For them it's more along the lines of: "Where can I find discount school supplies? Where can I FIND THEM?!" Helping your kid save face while preventing your wallet from losing too much weight might seem like a herculean task, but it's by no means impossible; there are a few hacks you can use to strike a balance between cheaper or discount school supplies and the (often expensive) cute stuff your young'uns crave.
HACK NUMBER ONE: ASSESS AND TAKE STOCK
Chances are the list of supplies handed out by your kids' teachers-to-be contain a goodly number of items like scissors, rulers, erasers, pencil cases and so on and so forth. Take a moment and think whether you really need to discount-school-supply-hunting for these particular items or whether you already have them lying around the house. This is even more likely to be the case if it's not the first kid you're sending to school - there's no shame in handing down perfectly functional and often cute school supplies from older siblings to younger ones. Even your older kids who are starting a new year of school need not buy every item on the list each time: things like scientific calculators and coloring pencils most often end up being rarely used throughout the school year in my own experience. Try simply not buying super-new-fangled and cute school supplies over and over when you already got that same child an excellent one last year; it would be a much wiser choice than doling out the extra cash to needlessly double your supply. After all, the best discount school supplies are the ones that you already own and just need to reorganize a bit.
HACK NUMBER TWO: USE COUPONS
Having trouble finding discount school supplies? Why not game the system by making your own supplies? Careful coupon hunting through local newspapers can unearth a plethora of coupons reducing the prices of vital and often fashionably cute school supplies by a significant amount, and usually the more of these you have, the more you can knock the price of said supplies down. Get in touch with other parents too; there's an excellent chance they're in the same pickle as you, but no two families have exactly the same needs when it comes to hunting for discounts. There's a possibility you'll be able to do some trading and get the ones you need, and help out a fellow sufferer on their own hunt for appropriately down-priced school supplies along the way.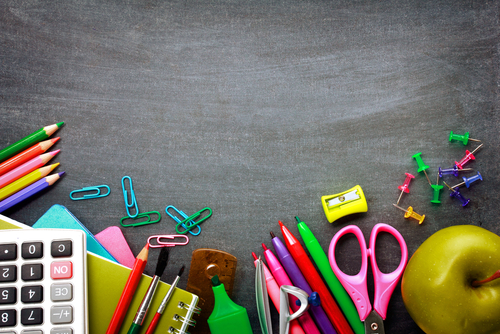 HACK NUMBER THREE: BUY IN BULK
It's common knowledge that buying just about any item in bulk will reduce the price of the individual item; that's capitalism at work right there and it's how all the big store chains make their money. But ask yourself why should they be making a profit off of you, dear reader? Organize a bulk-buying discount school supply initiative with other parents from your school or neighborhood. Things like pens and pencils can be bought for a fraction of the price when you order them in bulk online. Do the math and get every parent to hand over an equal share for the amount that they need, and you'll see those cute school supplies arriving at a much more satisfactory price tag. They key to make this hack work is organizing, so get in touch with teachers and schools about the exact contents of their lists and start the initiative on time, preferably at least one and half months before the first day of school to allow for organizing, collecting the money and shipping.
HACK NUMBER FOUR: MAKE COMPARISONS
If you do have to buy individual items rather than going the wholesale route, don't limit yourself to just looking at one store. Shops and outlets always get competitive during the big sales times and the back-to-school season is no exception. With a little time and some savvy comparison shopping, you can find out which ones carries the cute school supplies you need at the lowest prices.


HACK NUMBER FIVE: SWAP UNIFORMS
As a parent who sent two sons to a private school, I know the sting of handing out exorbitant sums of money for bad-quality uniforms that went out of style some two hundred years ago. So why not do something about it? They may not be cute school supplies, but they're a financial drain and one any parent would do well to minimize. Get a few families from your school together (if possible, families with more than one child attending - they're the real gold mines with the most discount school supplies to offer) and start mixing and matching. See who's outgrown what and who it might fit now, and if you've nothing to offer to swap in return, it's quite likely the parent in question will be willing to part with said item for a much lower sum of cash than the school's own uniform shop would be.
Back-to-school season need not be the end of the world or your life savings. With a little ingenuity and creativity, you'll be proud of the savings you achieve.