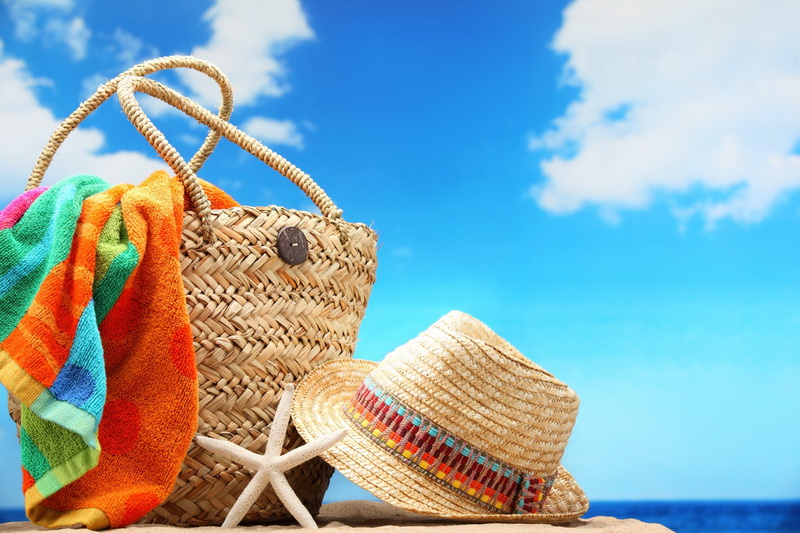 Spring is finally here (unless you live in Siberia, but then you wouldn't Google what to wear on the beach, you would probably Google how to survive a bear attack) and after spring comes the favorite season of most people – you guessed it, winter. Just kidding, it's summer. I don't trust people who like winter more than summer, there's just something unnatural about it. Summer is the best season of the year and one of the many reasons is the fact that you can go to the beach. Whether you want to swim in the sea, play beach volley, or just spend endless time sunbathing and drinking cocktails, a beach is
the perfect place for almost every activity
.
A secluded beach, especially at night, is perfect for absolutely every activity (if you know what I mean), but if you go to a more popular and crowded beach, you are going to be seen. This means that you have to take care of the way you look, the way you dress and the kind of accessory you have on you. It's easy for men – they just put on some flip-flops and cool shorts and they are ready to go. Shirts are optional. However, women have it a bit more difficult, but the trick is to look cool and fashionable while still looking like you haven't put much work into it. I mean, come on, who spends an hour just preparing for the beach? Just between you and me, I do. But that's the price you have to pay in order to look stylish even while you're just lying on a towel and staring at the clouds.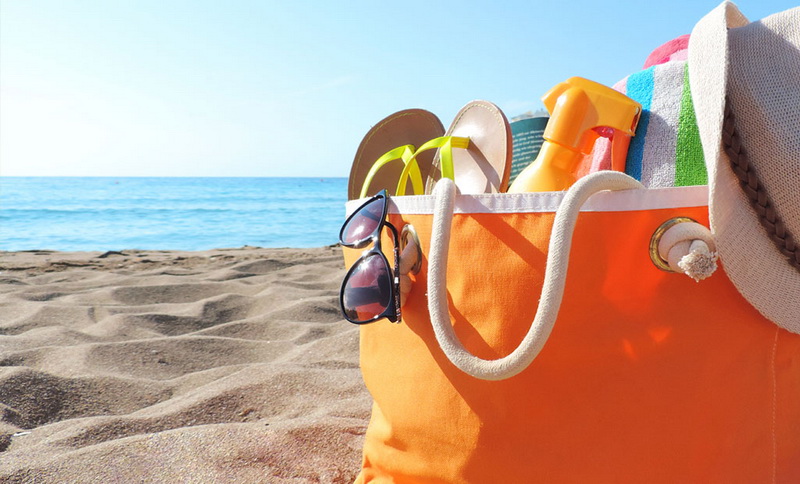 Let's start from the top. To be able to survive this adventure, you have to be prepared to fight the sun in every way possible. The most important thing is to put on a hat. Wide-brimmed, straw hats are most effective against sunstroke; they are light and will keep your head cool, protect your eyes and prevent your head from direct sun exposure. Also, you can just put on a stylish baseball cap, and make it even more stylish by attaching or tying a piece of cloth or a light scarf in the back. Another must-have on the beach is, of course, sun cream
with high SPF
. It can't add on to your style, at least not in short-term. In long-term, you prevent wrinkles, sun freckles, or even worse. Lip protector with high SPF is also advisable. You don't want your lips looking like dunes of Sahara.
Other than protecting your eyes, sun glasses are possibly a piece that can make or break your whole outfit. Choose the wrong ones, and the focus may be deflected from your new bathing suit to
your disastrous glasses
. This year it looks like the trend is the more striking the better. Big, colorful, weird shaped sun glasses are in, but I must say I'm not really a fan of these. I'm more of a timeless style kind of type, so I would recommend a classic Rey Ban Wayfarer or Aviators, or even a round John Lennon type. You can never be wrong with these, because even if they aren't particularly in, they will always be classics.
The most important thing for every woman, when going to the beach,
is the swimsuit
. You can always go for the classic, two-piece swimsuit in one color. There is only a slim chance to get this wrong, but instead of this, why don't you try something new? For example, you can try a high-neck crop top. Not only does it look sexy and cute at the same time, but it's also bound to get its trend peak this year. Also, a highly fashionable piece is almost anything with a geometrically designed print, crochet design, or with lots of straps. To top it off, put on some lightweight, fancy cover-up. You'll take it of once you arrive to the beach, but it will make you look great even when your attributes are yet to be shown.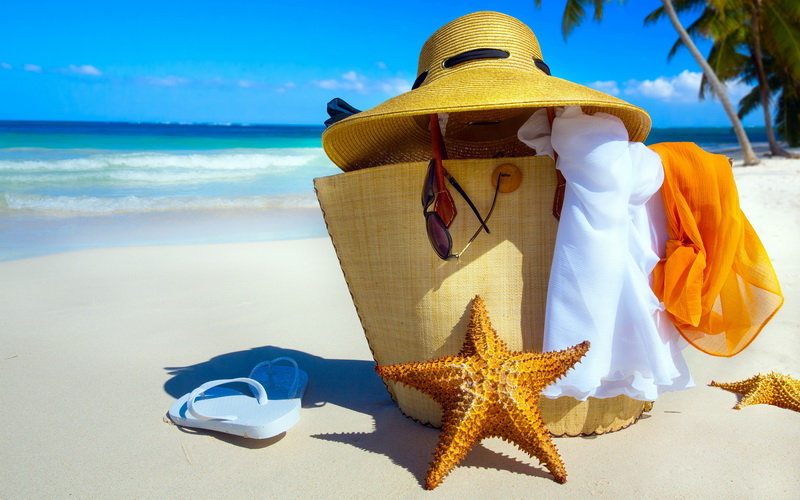 Going to the beach requires a lot of stuff, such as sun lotion, towel, dry clothes and much more. To be able to take it all with you, you will have to bring a nice beach bag. Make sure that it serves its purpose, i.e. make sure it's a damn big bag. Other than being practical, oversized bags are hip and the pure size of the bag leaves enough space for you to express your fashion sense. Whether it's just a plain two colored bag, or a bag with elaborate design and pattern, it says a lot about you and your style. Try matching it with your swimsuit or with your sandals. As far as the sandals go, I'm all for comfort on this one. Comfortable jelly sandals, lace-ups or even flip-flops are
the best option for the beach
, no matter the style. Although you should try your best and be stylish about it too, don't sacrifice too much comfort for it. I mean, no one should wear high heels to the beach.