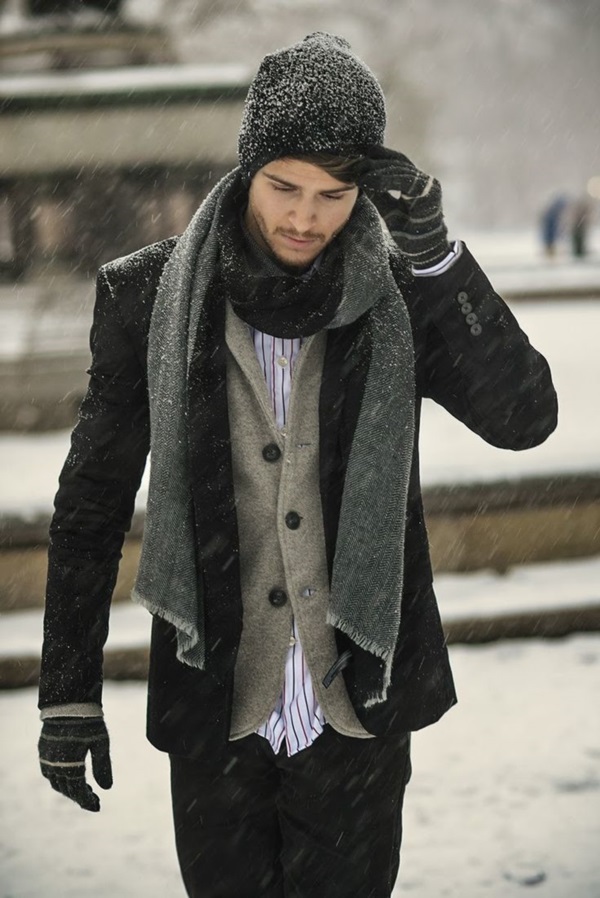 Winter is an especially difficult part of the year when it comes to staying fashionable and looking cool while not freezing to death. You have to find the perfect balance and compromise a lot in order to achieve style and warmth simultaneously, which seems to be easier for women. They manage it with limited difficulty, while men often get stranded and end up either frozen, looking ridiculous or both.
One of the trickiest parts of the winter clothing is also one of the most neglected, and that is your head. Well, not literally the head, but what you put on it, and that's hats. Winter hats are a must have, even for the softest of winters, but many men just discard them and either choose to have their ears frozen or to wear fashionable hats that offer little to no protection from the low temperatures.
What many men don't know and aren't bothered to find out, is that there are endless styles of winter hats for men that provide both warmth and style. Some provide more warmth, some provide more style and it's up to you to choose which one to wear in which occasion. The truth is, there is no ultimate winter hat that provides absolute style and maximum protection from the winter at the same time…or is there?
Keep it classic
This is kind of a golden rule – stick to timeless styles and variations that are proven to be stylish over the years and that will keep being "in" for many winters to come. This means that experimenting is not such a good idea when it comes to this part. Stay away from hats with tentacles and/or eyes, hats that look like knight helmets, brain-shaped hats and other crazy inventions. No matter how much warmth they provide, these hats are as far from stylish as something can be.
Being somewhat goofy, these hats can be a bit cute, but cute should be left for a snowball fight with your girlfriend and not for everyday purposes. If you wear them on daily basis, nobody will take you seriously and everyone will think that you are an immature, irresponsible child. Especially avoid wearing them to work. A way to keep it classy is to wear only everlasting styles and among the hats that fit this description, the most popular and trendy are flat caps, watch caps, trapper hats and beanies.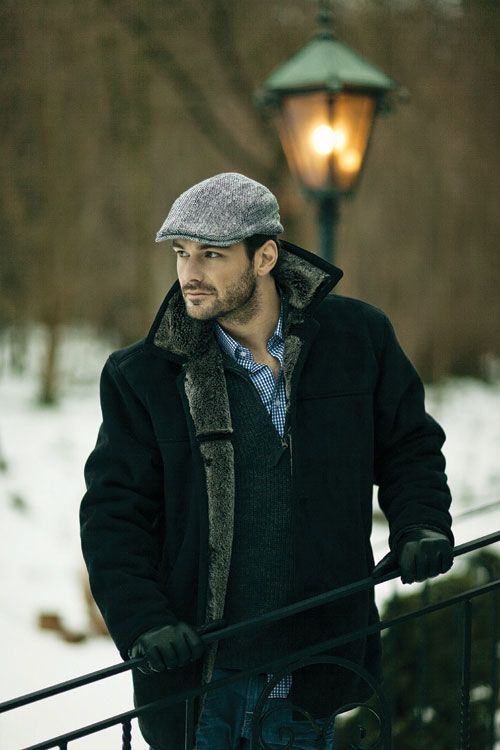 Flat caps
Flat caps, also known as newsboy caps, are one of the most fashionable hats you can wear at this moment. They look amazing and fit almost any style, which makes them easy to incorporate into your wardrobe and personalize them.
The history of the flat cap can be traced to the 14th century England which makes this hat a piece with a very long tradition. Wearing it, you will feel like a real British gentleman, and what's even more important, you will also look like one.
While flat caps do provide a lot of style, they aren't the warmest of the bunch. They are more of a fall/spring type of headwear, but they work great for shorter winter outings or warmer winter days. To make sure the most heat possible is provided, get yourself a wool-lined tweed flat cap with ear flaps.

Watch caps
A must-have for every burglar or bank robber in every Hollywood movie ever, watch caps are simple, knitted, round hats which most often have folded-up rim for additional protection at the ear region.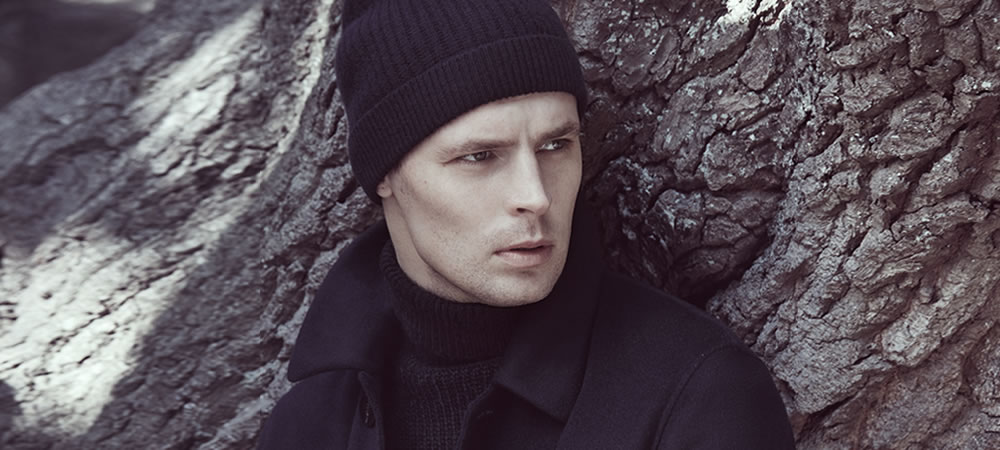 Watch caps are most popular in plain black or navy blue and they offer incredible amount of heat. They are one of the warmest hats out there, especially if they have that folded rim that protects your ears. Other than protecting from the cold, they offer protection against snow and they are extremely practical, because you can take them off at any point and put them in your jacket if the temperature rises.
The watch caps come in many different materials, but most often are made from cotton, wool or synthetic. Usually, they are a mixture of two materials, but wool caps definitely provide the most warmth, protection, style and comfort.
Trapper hats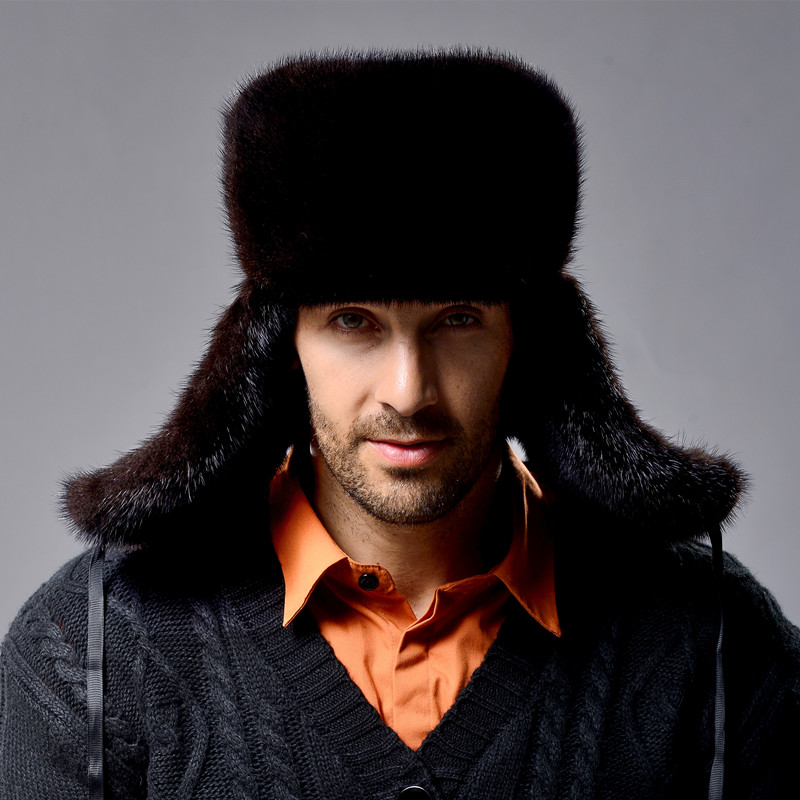 Trapper hats are basically a mixture of two hats – ushankas and aviator hats. They take the material which ushankas are made from, and combine it with the style and shape of the aviator hats. They are usually very large and heavy-duty, and they have earflaps. They are made of fur, while the less expensive ones are often made from synthetic materials which are highly similar to fur and have almost identical heating characteristics.
Other than being extremely warm and protecting you from the harshest of winters, trapper hats are absolutely fashionable and cool. They come in variety of styles and materials which makes them versatile and can be easily incorporated into any attire. As I already said, you can find some furry ones, but you can also stumble upon a leather trapper hat, waxed canvas or fleece. The options are abundant and the only trick is to choose what you think will fit you best.
Beanies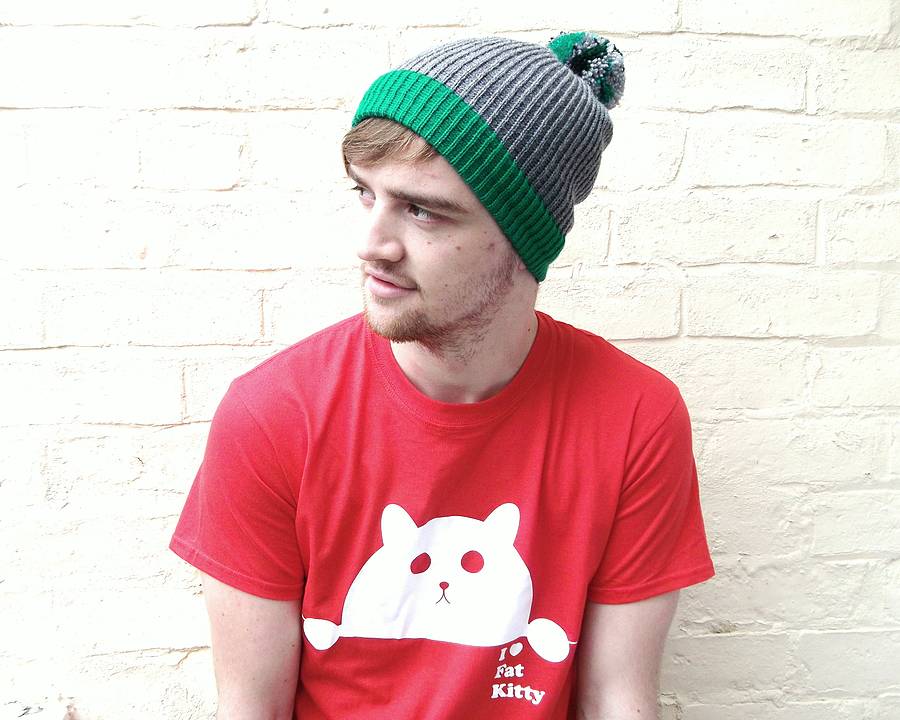 The most popular, the most famous hat and the hat that barely needs any introduction is definitely a beanie hat. This hat is so versatile and practical that it's an essential addition to any winter clothes collection. Depending on the style, beanies can be pulled off in both casual and semi-formal situations, but you do have to be careful. You can't wear a beanie with pompoms, earflaps and chin strings to a formal event. The plainer the hat, the more formal it gets. However, no beanie is absolutely formal, even the plainest amongst them.
What makes a difference between a beanie and a watch cap is that watch caps are usually round and as plain as possible, while beanies come in incredible amount of styles, colors and with a lot of accessories. Beanie hats for men are usually calmer and with less accessories than women's beanies, but they can also have pompoms, patches, earflaps and other ornaments.