Let me tell you right away – of course it is possible. Women can look trendy in wintertime, and that is a proven fact. However, the road to looking cute and stylish during winter is not an easy one. You have to spend a lot of time combining, mixing and matching, and many times you will just end up with an outfit that you don't like. You mustn't be afraid to dismantle the attire you came up with and start from scratch. This does take even more of your time, but that is the only way to ensure that your clothes do look assembled and as if a lot of thought and attention was put into forming them.
In order to shorten the time required to do this, I am here to provide you with a helping hand. You will no longer have to spend hours in front of the mirror just because it's winter. You will know by heart what to look for in your winter clothing, how to match and what to top them off with, both literally, with cool (yet warm) winter hats, and figuratively, with accessories and details that will keep you warm and make you super-cute.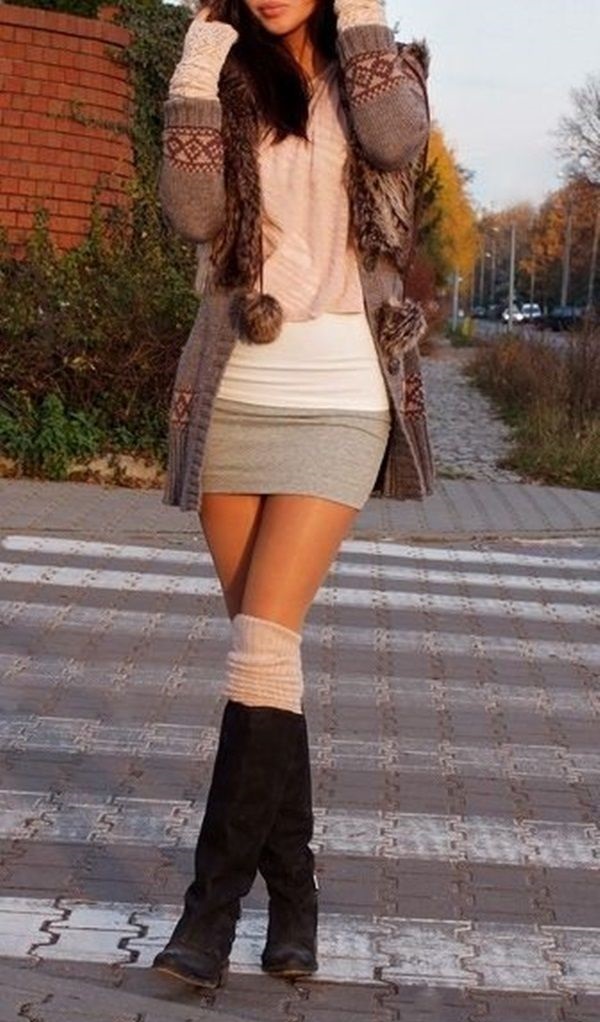 Skirts
Firstly, let's break a misconception that skirts are not meant to be worn in the winter. A skirt is possibly the cutest and most potent part of woman's wardrobe, so it would be a shame not to wear them in the winter. Imagine a superhero without his powers; that's the way a girl should feel without a skirt at her disposal. And, since winter can be very long, being stripped of your powers for a few months is definitely not a good thing.
The key here is to protect the parts that are normally protected by pants, but are now exposed because of the skirt. To accomplish this, wear heavy-duty knit tights underneath the skirt or wear knee-high boots. If the weather is really below freezing, you can wear both and combine them with a nice, woolen cardigan, warm beanie, colorful scarf and a long coat. You can also wear a thick pair of wool socks for
additional feet protection
.
Even though this is a pretty warm combination, you should be extremely careful when and how you use it. It can protect you from low temperatures, but there is a limit where skirts are really out of the question. Don't say I didn't warn you.
Topping it off

When I say this, I don't mean the actual topping you put on a cake, but it is more of an icing on the cake…again, figuratively. This is the accessorizing part, which means that not only is it necessary from the "staying warm" point of view, but it's also necessary from the style point of view. Now, these aren't the accessories that have no practical use in the winter whatsoever, such as bracelets or belts. These are the accessories that make you both cool and warm and that are why they are so important.
First, let's address hats. There are tons of different styles of winter hats for women which gives you a lot of room to experiment and try out new stuff. You don't even necessarily have to wear a hat –
you can wear ear muffs
. They are absolutely adorable and they keep your ears warm. What more can you ask for? Oh, yes, protection for your whole head. Well, not even the best ear muffs can do that, but a trendy beanie just might. A beanie not only keeps your head warm, it's also a piece that is not likely to leave the fashion world any time soon. It has a timeless design and what you should look for is a lot of pompoms, patches, colors and even patterns. A cute beanie is also the one with earflaps or even the one with a ponytail hole.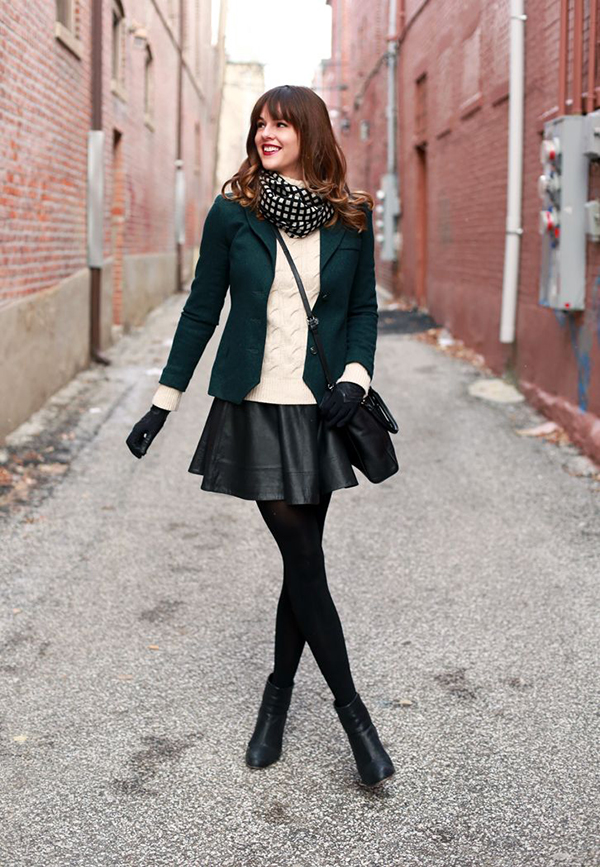 Scarves are naturally a must in the winter. They usually keep your neck protected from the cold, but you can wrap them around your head and keep the whole head warm and cozy. A truly fashionable look is a combination of a hat and a scarf. You can take almost any hat, even a spring/summer hat which offers less warmth, because it will be supplemented with the warmth of your scarf. Put the hat on your head, wrap the scarf around it and Voila! You got yourself a winning combo! Make sure to use a lot of colors, especially if you are wearing a single-colored coat or jacket. Use that scarf to break the monotony of your own outfit and the monotony of white-greyish snowy winter.
Another great way to keep warm is to wear gloves. Hands are particularly subjected to the low temperatures and extreme cold is bad for your skin. To prevent cracks, dried up skin and other things caused by the winter, I suggest wearing best and warmest gloves you can find. Match them with your scarf if possible, or with some other detail of your choosing. The best thing to do is to wear wool gloves, because they offer the most heat, but
cotton gloves can work pretty well
, too. Also, when it comes to gloves, cotton has a bit more style and chic to it than wool.
Finishing touches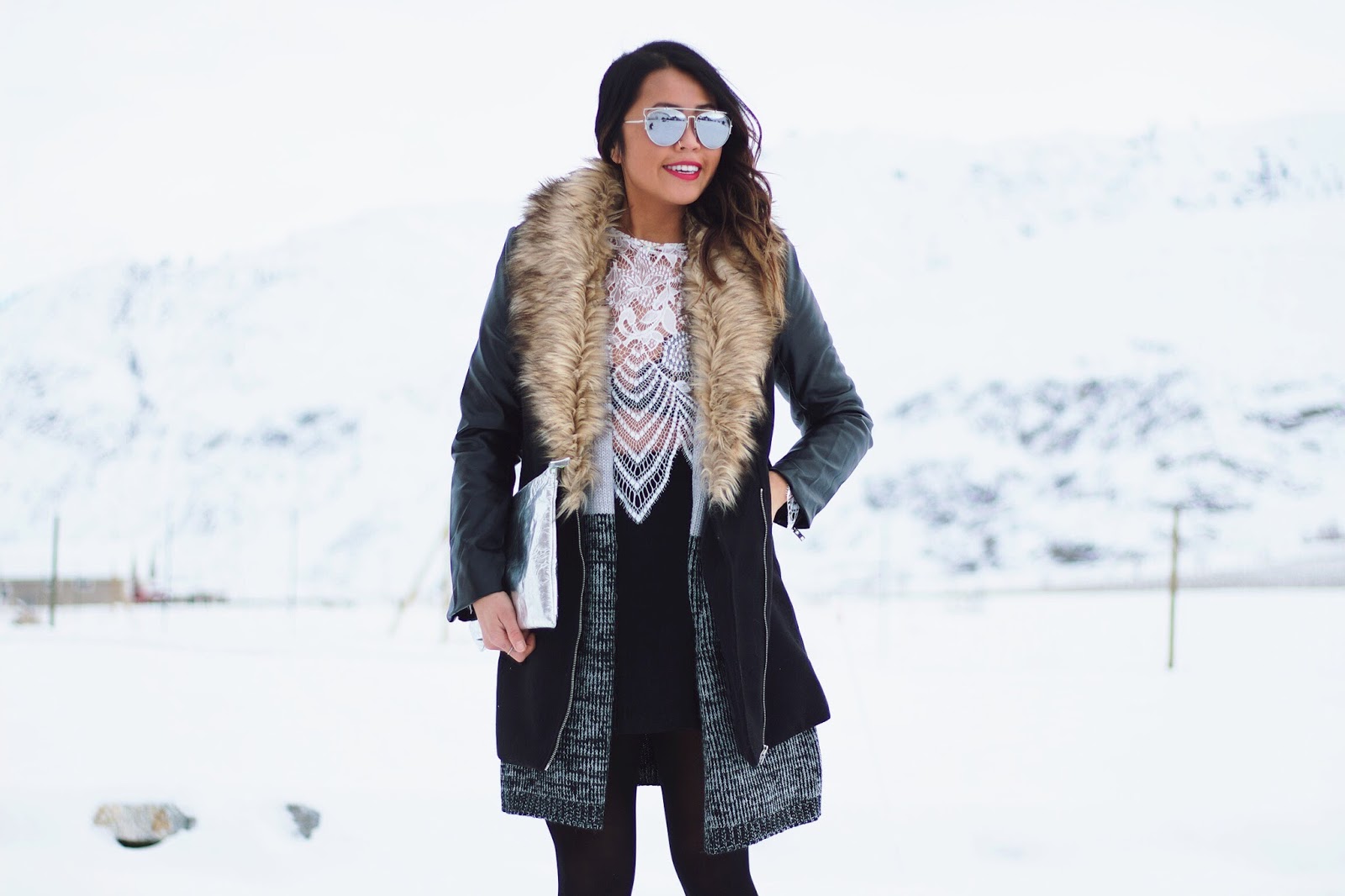 It was once said by a very wise person that the devil is in the details. Who are we to judge what wise people say? We can merely adopt it and live by those words which, in this context, means that you have to add details as much as possible, without overdoing it.
Whether it's faux or real, fur is always a great option. Many oppose real fur, so faux is always a great substitute. You can wear it as a detail, for example a fur scarf or boots with fur details, or you can have a whole piece in fur, like a jacket. However, don't put on multiple fur pieces as you risk looking like a Big Foot.
Another super-hot and, at the same time cute detail, is lace. Much like fur, it should only be a small detail; nothing exaggerated or too emphasized. A lace peeking from behind a turtleneck or underneath the skirt is smoking hot, but a full-laced scarf or shirt is not all that practical in the winter. Again, one laced piece is just enough to make a fashion statement.