When searching for cool and trendy women's winter hats online, what you are often presented with are all kinds of hats that do everything except actually keeping your head warm. Different types of berets, wide brim hats, bowler hats and many others come up and they all do look amazingly stylish. However, none of them do what a winter hat should do – that is protecting your head against cold weather and snow. It seems like looks are once more put ahead of the purpose, which isn't all that good when it comes to your health.
Fortunately, it doesn't necessarily have to be this way. There are numerous sorts of hats and even other headwear that will do a much better job at keeping you warm and still making you look cute and lovely. Maybe a little of the style is lost, but it still beats having your head and ears frozen for the sake of looks. No hat is worth that pain.
Headbands and earmuffs
Headbands and earmuffs will provide you with the least protection compared to any other winter hat, but they still keep your head warmer than, let's say riding caps. Headbands aren't even that stylish, but you can make it work with a bit of imagination. They are great for sports activities or for the gym, and they work great for when you need something to hold your hair from getting in your eyes.
Earmuffs, on the other hand, can be really stylish and they are absolutely cute. You can wear them in any occasion and incorporate them in every style. There are many types of earmuffs, from the heart-shaped ones and the ones with small accessories such as bows, to the ultra-practical ones that are even headphones at the same time. Best earmuffs will give your ears a lot of protection against the cold and they are great if you want to keep your hairstyle intact. However, no earmuffs will protect you against snow.
Silk and knitted scarves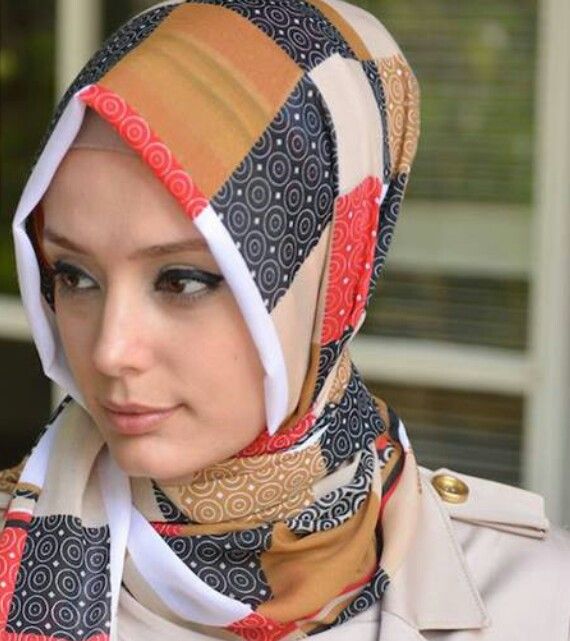 You might be thinking that scarves are only for your neck and that silk scarves have no place in the winter clothing department, but you would be wrong. Wearing scarves tied over your head is a trend that is getting more and more attention, which is great, because not only does it look stylish, but it also has a practical use. When tied around your head, scarves protect both your ears from freezing, but also the rest of your head from the elements, and your hair from getting wet. Naturally, silk scarves have the most fashionable look, which incorporates many colorful designs and patterns, but also creative and even more sophisticated variations such as those of lace scarves. Unfortunately, both silk and lace scarves provide a far weaker shield against the cold than the knitted scarves.
Knitted scarves, on the other hand, will keep your head warm in the same way the knitted hats do, but in a more elegant way. There is just something chic about a scarf tied around your head that no hat will ever accomplish. To get a really extravagant look, you can always put on a hat that provides less heat but looks cool, and wrap a scarf over it. This is a winning combination for me, as it gives you warmth, good looks and comfort.
Ushankas, trapper hats and beanies
Who says that proper winter hats for women can't also be stylish? The best example that this isn't correct is all the hats listed above. Each of these hats do an amazing job at keeping your head warm, protecting you from the snow and still making you look fashionable.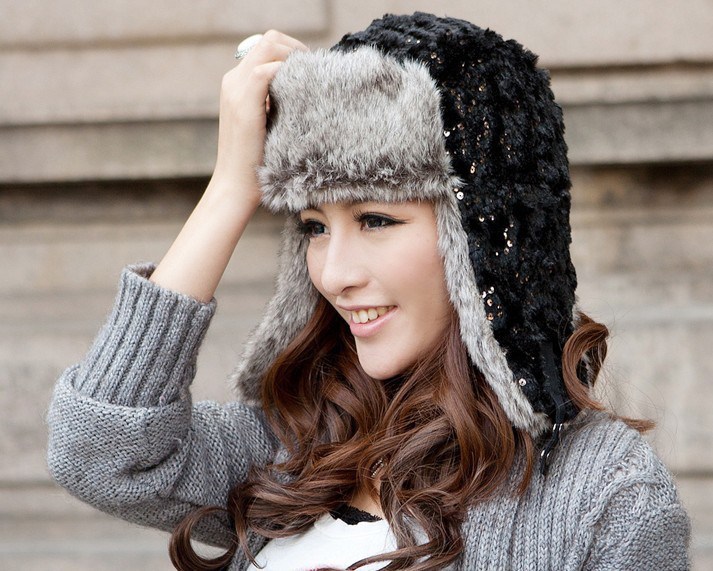 Ushankas are basically a Russian invention from the beginning of the 20th century. If Russians were cold and felt the need to invent something that will protect them against the low temperatures and extreme winters, then you know that it really will protect you from the winter. Even though the modern ushankas are essentially the same hats from about 100 years ago, they have evolved a lot and become a lot more stylish. The ultimate winter gear, ushankas are now designed and created by some of the most important fashion designers such as Tommy Hilfiger, which means that you will always be able to find an ushanka that will perfectly fit into your wardrobe.
Trapper hats are actually a combination of ushankas and aviator hats. Some think of them as hybrids of ushankas, but I like to view them as entirely separate hats. They mix the design of the aviator hats with their earflaps and the material of the ushankas, which is most often fur or a synthetic equivalent to fur. Made famous by Elmer Fudd, Bugs Bunny's mortal enemy, trapper hats are one of the warmest winter hats out there. In my opinion, they are an essential part of both women's and men's winter clothes, not only because of their practical use, but also for their amazing look. I would maybe stay away from the plaid trapper hats as they have a bit of a lumberjack vibe to them, but if that's your cup of tea, then just go for it.
Beanies are probably the most popular winter hats, which makes them dull in a way, but you can always personalize them and make a real fashion statement out of them. There are numerous of styles of beanie hats for women, so you will have no problem finding the one that fits you best. Currently, over-the-top hats are in, so you should keep an eye on the hats with a lot of pompoms, glittering ornaments and decorations of all kinds. The perfect beanie at this moment would probably have pompoms, glitter, maybe even some patches and motifs and even down rail earflaps. There are also beanies with ponytail holes, which are perfect if you like to rock a ponytail and your hats have never enabled you to do it.