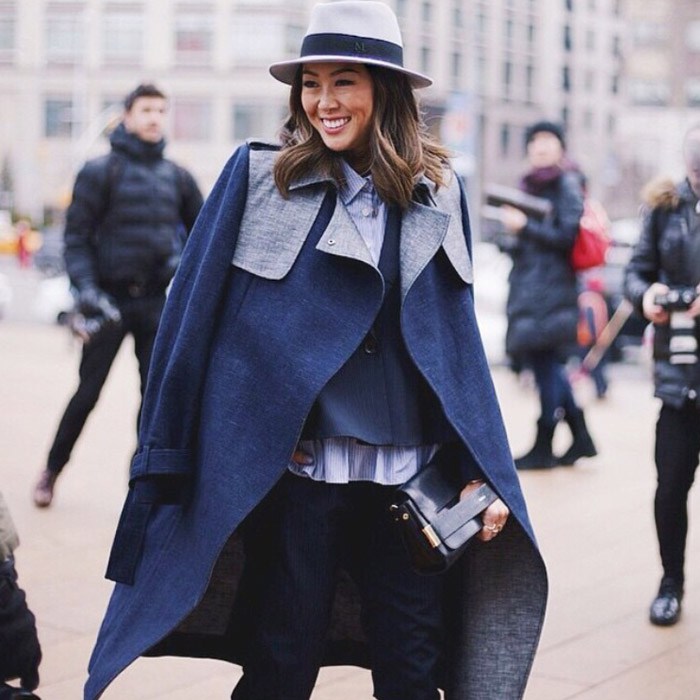 From the very first time we feel cold, from the very first noticeable drop in the temperature and from the first big rainfall, our styles take the turn for…well, I don't want to say for the worse, so let's just say it's not for the better. We start putting comfort before style, we put warmth before fashion and frankly, our style generally becomes messy and lazy.
This is very reasonable and inevitable, since it is only natural for us to instinctively
survive harsh natural elements
. We bundle up, layer up and make ourselves look like Marshmallow Man from Ghostbusters…just not as cute or as big…only as puffy as him. Again, this is very rational and understandable. However, a line has to be drawn and compromises have to be made. Being fashionable is like waging a war against plain and boring clothes and unstylishness. It's a constant battle and it's one that requires some sacrifices (started sounding like a politician here).
Now, I'm not saying that you should freeze for the sake of style, because you shouldn't. What you should do is to think and pay attention to the details. You can still be warm in the same outfit as before, with only minor adjustments. And what are these adjustments? Well, read the headline.
Coats
It may sound like coats are not accessories but…oh, wait, they aren't. So what are they doing here, right? Well, even though coats themselves aren't accessories, they can be used to accessorize. There are endless possibilities to accessorizing a coat or a jacket or whatever you choose to wear as a top layer in the winter. Yeah, you can even accessorize a one-piece snow suit, although it's questionable how fashionable it will turn out.
Plain, warm winter coats are best for accessorizing. They are simple without too many colors or patterns that may not go well with accessories. A plain coat means that you can put almost any accessory on it and it will match. It doesn't even have to match as long as you do it on purpose and tell people it's a fashion statement. Yes, that's how fashion works – put on a piece that matches nothing and call it a fashion statement and everything is better.
While that was a bit ironic, it actually is partially true. You can't really put on any accessory you get your hands on, but you can experiment and improvise a lot. Here are some examples: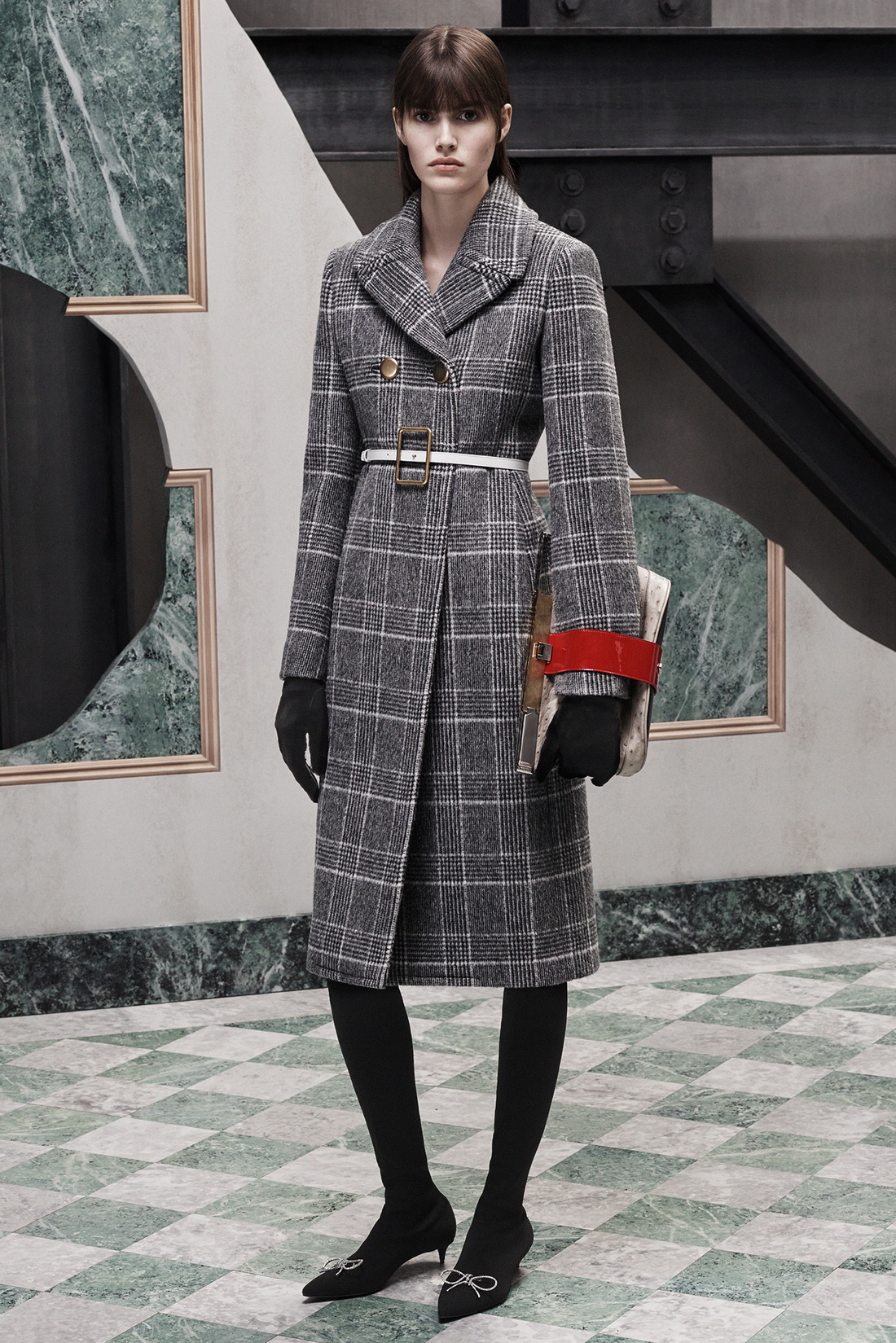 Add a fancy belt. Since your coat will usually be fairly simple, you can embellish it with a wide or a skinny belt. It makes a lot of difference which one you chose and it's mainly up to you and what you want to accomplish. A wide belt will give you a sophisticated, even extravagant look, while the skinny belt will accentuate your shape and make the coat look slim-fitting even if it's not. Also, a slimmer belt is a bit more fashionable while a thicker belt could even be retro.
If belts are your thing, something that is similarly retro and fashionable at the same time is a broach. A small, cute, silver broach is a great detail on a dark, black or navy blue coat. However, it shouldn't be too large, as it will be too distracting and over-the-top. Also, choose only one of the two – either a belt or a broach. You only need one highly noticeable detail on your coat.
Completely opposite of the previous two, rhinestones are absolutely modern and trendy without as much of a retro feel. The idea is to decorate the collar, cuffs and maybe even lapels of your coat with rhinestones. They will give you a lot of color and a playful, frisky look.
The last mention in the coat accessorizing has to be a vest. However, it's not just any vest; it's a fur vest. Whether it's real or faux, a fur vest is a great accessory that can boost your style in the ways you've never even imagined. Put it on top of your coat and watch how layering transforms from practical heating invention into stylish decoration.
Gloves and Scarves
Gloves and scarves are a winter necessity, especially when the temperatures drop below the freezing point. Beside their practical use, they can significantly increase your style and make you look even more fashionable than ever. Well, maybe their power isn't that big, but you get the point.
Thermal gloves will keep your hands warm like it is summer, but beware not to wear
some tacky old grandmother's gloves
. They won't look retro or extravagant but only old and outdated. Again, gloves with fur details will look great, but only if they are the only fur piece on you. Don't overdo it in the fur department.
Scarf can be matched to your gloves to get two statement accessories that are basically the same. Again, no grandma's scarves allowed and no overstating with fur.
Earmuffs
Hats are great because, just as gloves, they keep your head warm
and can look really awesome
. On the other hand, they can get a bit boring as you see them all the time and there is hardly any chance that you will have a unique hat. You can always get a beanie and decorate it with patches, rhinestones or other embellishments, but why not be even more creative?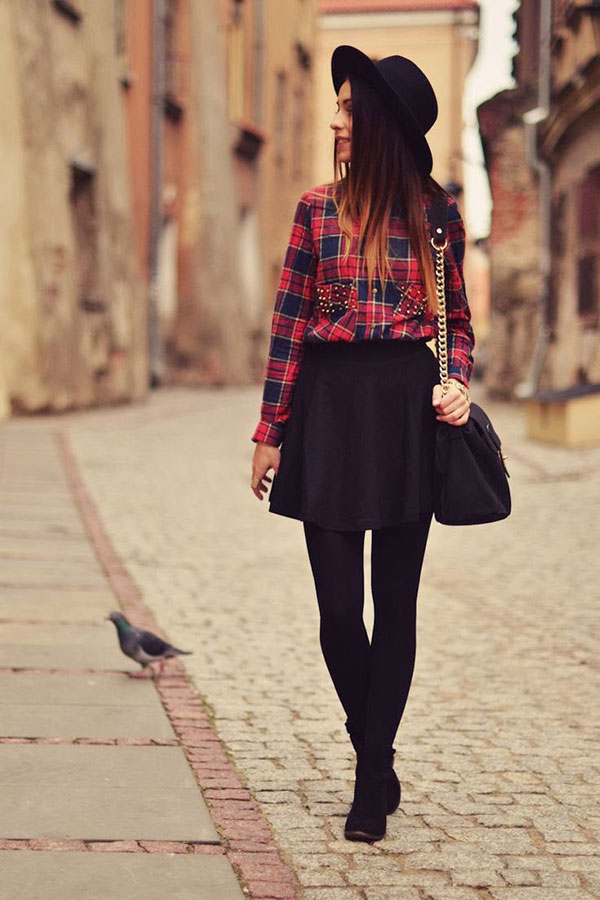 Many think that earmuffs are just for kids, but that's not true. Earmuffs are extremely cute and if you are going for that cute, schoolgirl look then I highly suggest earmuffs. You can add decorations of your own, such as furry details (again, only if it's the only furry element), you can add a bowtie, etc.
Trendy bag
A bag has a practical use that is slightly different than the use of everything listed above. It can never keep you warm, but a bag will help you take all your winter necessities with you. The bigger the bag, the better, and that's not only because it means that it's more practical. Oversized bags are "in" right now, so just stick to what fashion experts suggest.
You can match the colors of all the previous accessories, and for instance wear a white coat with red accessories. However, try not to wear absolutely all of the accessories at the same time, because you will look flashy and people will think that you try too hard.