With skin cancer being an ever present risk in the twenty-first century, these days you'd have to be crazy to go outside in the summer weather without some kind of headgear to protect from those harmful UV rays. But the hat is more than just armor against melanoma; if you pick yours appropriately, you'll be taking care of your health and making a direct statement about how great you look. With all the options out there, the right choice can be tricky, but we're here to help you pick out the best possible hat to accessorize for whatever occasion you might happen to be planning. One important thing to remember before starting our list: ultimately, any hat is really an accessory for your hair, and should be treated as such. Think carefully about what you'll do with your tresses that day: will they be hanging loose or braided? Straightened or curled? Is your hair short or long? Do you have bangs or one or more undercuts? If so, will they be showing, or are you planning to cover them up? These are all things to take into consideration while choosing your hat for the day, as well as whether you plan to keep it on the whole time, or take it on and off. For some, like a tight-fitting baseball hat, you'll need to put a lot of thought into that last one: walking around with hat hair is tantamount to social suicide, so make sure you plan out well exactly what you'll be doing with that hat later in the day before you plaster your hair to your scalp with it.
The Sun Hat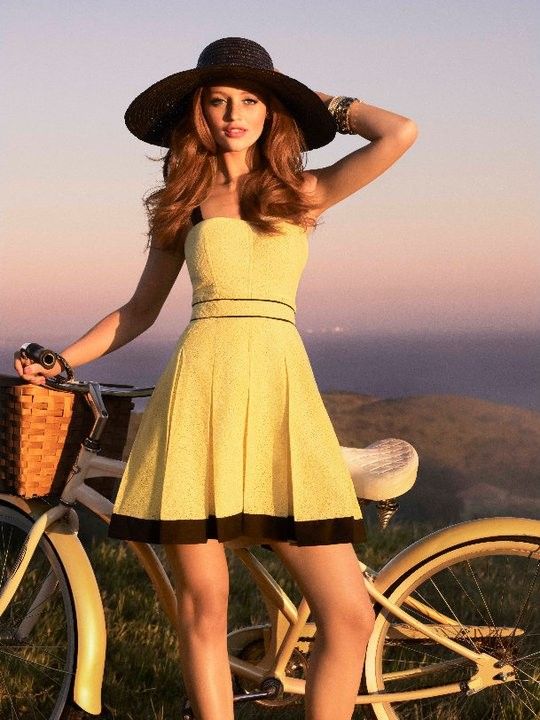 This is a bit of a broad term, but then it's typically used to describe a broad-brimmed hat too, so maybe that's ok. A sun hat can be almost anything, from one of those elegant Casablanca wide-brimmed hats that go so well with sundresses and swimsuits (haven't we all imagined ourselves lounging on a beach bar somewhere wearing one of these?) to even a fedora, but generally speaking, they give off more of a formal air than some other hats. This means they go well with something equally elegant and glamorous in both the hair and clothing department, so choose carefully; mismatching is a sin, after all.
The Cowgirl Hat
The cowgirl hat (or "Stetson" as they're often called after the company most famous for making them) has its place on this list too. It's a small niche, though, so be careful - it's not for all occasions. Still, for a fun night out with some girlfriends, it's ideal, especially when paired with the right boots (why not go for the full-on modern-day cowgirl look and match those to your hat?) and belt. For the proper effect, let your hair flow out from under it - having it braided or tied will look too practical and give you a little too much of the "farm-hand" look for your own good. Once again, sunglasses are a welcome addition to this combination.
The Baseball Cap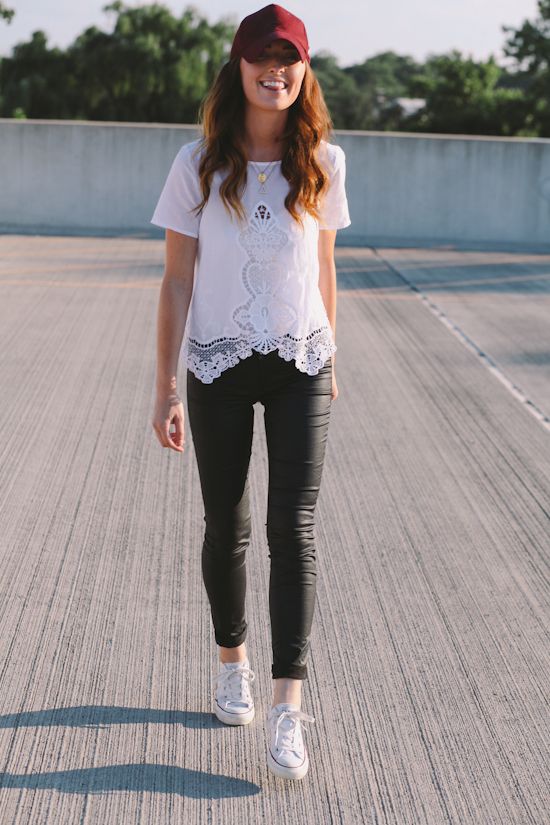 Similar to the beanie, this is a casual type of hats that can contribute to a cute and fun look if accessorized right. Worn backwards or forwards, they can add nicely to an urban, hip-hop type style of dress or something more sporty, respectively. Take care though: even the best, most stylish baseball cap will look like a trucker hat when combined with the wrong hairstyle, so braids and pigtails are a big no-no if you don't want to look like you just got out from the driver's seat of an eighteen-wheeler.
The Beret
This is a hat that has long been associated with Bohemians and other artistic types. Depending on its shape and color, it can fit with a lot of different styles of dress, but matching the color of your beret to the color is paramount if you want to pull off the look; after all, they started out as part of military and school uniforms, and what uniform has colors that don't match? The beret really shines in its ability to go with almost any hairstyle, so feel free to experiment and see which combination goes best with the look you're going for. And be warned: keeping your fancy French beret on your head might require a few hat pins.
The Beanie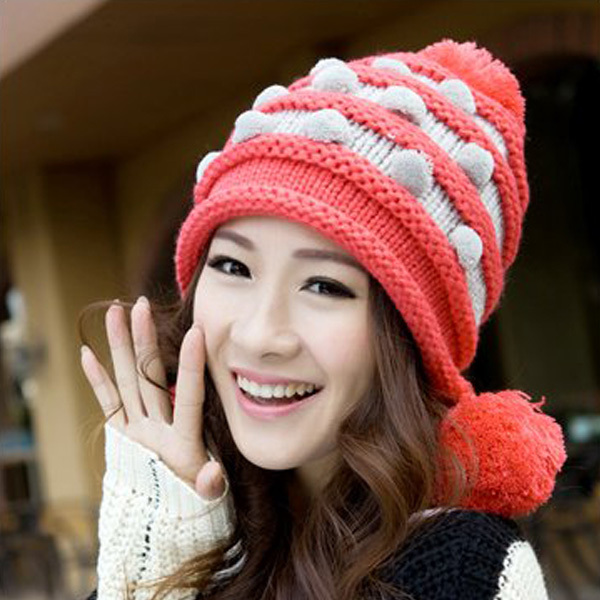 The beanie is a lovely and versatile addition to any woman's casual wardrobe. It gives off a relaxed and down-to-earth atmosphere, especially when combined with a nice pair of sunglasses. The humble beanie can be worn in a variety of ways, covering as large or small an area of your head as you like. Also, depending on how big it is, you can pile up your hair under it or let your lock flow freely out from underneath. The wonderful thing is that it looks great with almost any style: braids, cornrows, tails, buns and bangs can all be complimented nicely with a beanie. Just make sure yours isn't too thick and woolly if it's a hot day outside!
The Rastafarian Hat
Even ironically, this hat is a holy terror to pull off. Unless you are going for the full Rastafarian look, dreads and all, this is a piece of headwear that needs to be avoided at all costs.